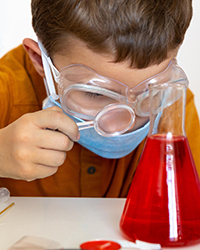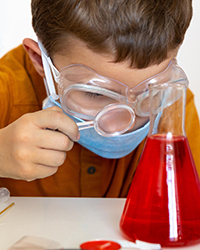 You've selected
Tuesday, December 19, 2023 at 9:55 AM EST
×
miSci's Little Edisons program is for kids ages 3 to 5. It's a fun way to nurture the curiosity of pint-sized future engineers, chemists, and inventors. Sessions are 45 minutes long and feature hands-on activities designed to teach problem solving and to encourage the joy of discovery.
Click here for detailed program descriptions.
These tickets grant admission to both sessions during a week of Little Edisons. You may attend the morning (10am) or afternoon (1pm) session on each day (Tuesday and Thursday) of that week.
Venue
Studio 1 | Museum of Innovation and Science
15 Museum Drive
Schenectady NY 12308