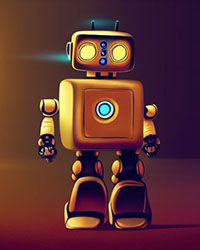 A I 4 U (Grades K-2)
When
Occurs on Monday July 3 2023
All Day Event
Venue
Event Notes
×
What do you think of when you hear "AI"? This week, participants learn about AI technology and experiment with how machines learn. You'll put your big brain to the test and discover how AI technology is developed, and computers keep getting smarter through pattern recognition. Explore the world of machine learning at miSci with this weeklong program!.
Classes run Monday through Friday, from 9 a.m. to 4 p.m. for full days, and 9 a.m. to 12 p.m. for half days.
NOTE: There will be no class on July 4.
Extended care is available before class from 8:30 to 9 a.m. and after class from 4 to 5 p.m. for $50 each week.