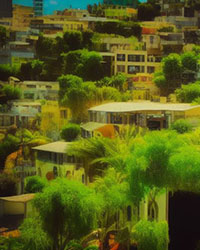 Earth Saviors: Going Green (Grades K-2)
When
Occurs on Monday July 17 2023
All Day Event
Venue
Event Notes
×
Earth is changing every day, and some of those changes are not the best for the planet. Take a deep dive into what changes are happening in our environment, how they impact life on Earth for all living things, and about ways you can make a difference and encourage others to do the same. Go green at miSci and be part of the solution!
Classes run Monday through Friday, from 9 a.m. to 4 p.m. for full days, and 9 a.m. to 12 p.m. for half days.
Extended care is available before class from 8:30 to 9 a.m. and after class from 4 to 5 p.m. for $50 each week.