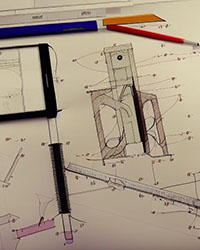 By Design (Grades K-2)
When
Occurs on Monday July 24 2023
All Day Event
Venue
Event Notes
×
Your world is by design! From toys to tools to theme park rides to songs, just about everything manufactured or produced exists because someone designed it to be just that awesome! This week you will learn to think like the artists, designers, and engineers behind some of our favorite things. Along the way, we will find out what makes a good game GREAT and how to create your own design!
Classes run Monday through Friday, from 9 a.m. to 4 p.m. for full days, and 9 a.m. to 12 p.m. for half days.
Extended care is available before class from 8:30 to 9 a.m. and after class from 4 to 5 p.m. for $50 each week.