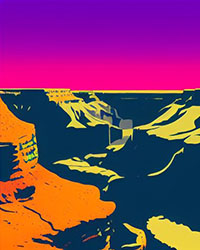 The Ground We Walk On (Grades K-2)
When
Occurs on Monday August 7 2023
All Day Event
Venue
Event Notes
×
There are so many incredible things to see around us here on Earth, but what is happening underneath us? This week, we look beneath the surface of our planet to check out its hidden layers and what they mean for surface living. We also discover how beautiful gems and crystals are formed and what is going on under us right here in Schenectady!
Classes run Monday through Friday, from 9 a.m. to 4 p.m. for full days, and 9 a.m. to 12 p.m. for half days.
Extended care is available before class from 8:30 to 9 a.m. and after class from 4 to 5 p.m. for $50 each week.